Family Suite Wiese
Our rooms are islands for recreation. In addition to double rooms, the hotel also hosts family suites providing comfortable accommodation for smaller and larger families alike. Every room has hypoallergenic bedding, shower, toilet, hair drier, iron safe, telephone, cable television, minibar and internet connectivity. Certainly, the rooms have an intimate atmosphere, and their balconies offer a unique sight of the surrounding mountains. Since 2005, we have been a non-smoking hotel; smoking is allowed only in the digestive room and the balconies of the rooms. We are pleased to assist you finding the most appropriate room type.
Pure nature: in addition to the smell and sight of natural, fragrant wood, the colors of nature and the earth dominate and bring a real alpine atmosphere to the rooms.
Recommended for couples and friends travelling together and who would like to have a bigger space for their accommodations, so that they can stay together but still have their privacy. Also for families, with four normal-sized beds and two bathrooms over 50 m2 to ensure comfort for the entire family. The room has a balcony facing east, with a view over the Sonnwiesenbahn ski slope and the surrounding mountains.
2 connected double rooms (Komfort+Junior) with a joint forefront. 4 beds and 2 bathrooms grant the comfortable accomodation on 50 squaremeter. The rooms are on the eastern front, with a beautiful sight to the Sonnwiesenbahn slope and the surrounding mountains.
2 double rooms connected (Comfort Sonnwiesen + Junior) with 2 bathrooms together on 50 m2
bookable for 3-5 people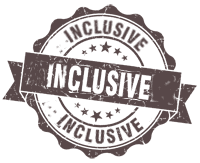 Inclusive services
---